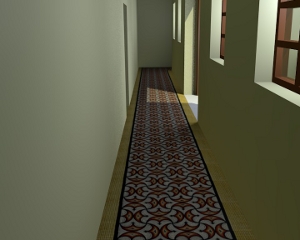 Corridor (Room 1) around the courtyard;
walking towards the east range past Room 6 (summer dining room?)
on the left and the front door on the right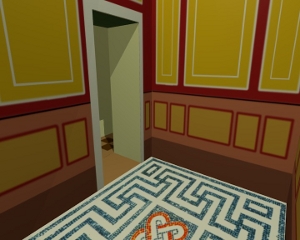 Room 8, eastern end of north range,
with door opening to corridor 9.
Perhaps it was a waiting room before
entering the Grand Chamber?